Introducing
EVGA ELEET X1

, the next generation of motherboard tuning utilities. Featuring a brand new UI, completely new codebase, and simple to use interface, EVGA motherboards have never been easier to overclock or monitor. Review your motherboard, processor, memory and system status at any time and adjust your clock speeds and voltages for maximum performance. Set up to 9 profiles for benchmarking, gaming, and daily use.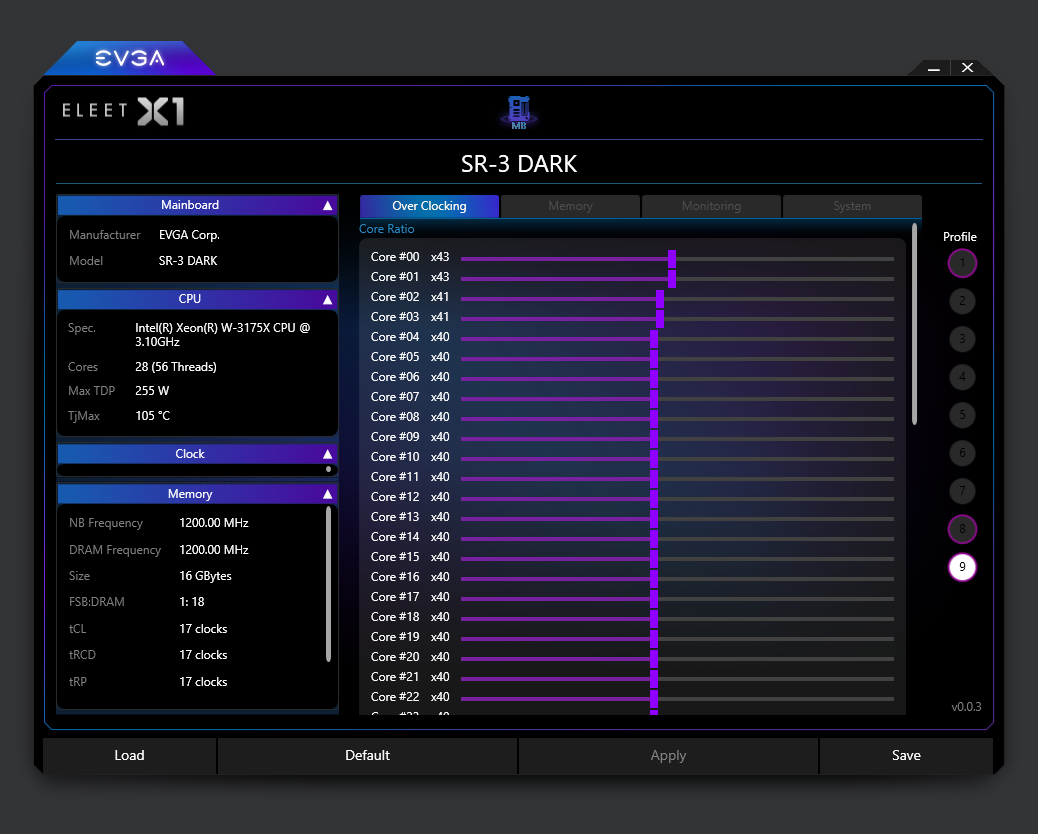 Overclocking - Quick and Easy

A new UI puts all the most important settings just a click away
Real-Time Voltage and Core ratio adjustment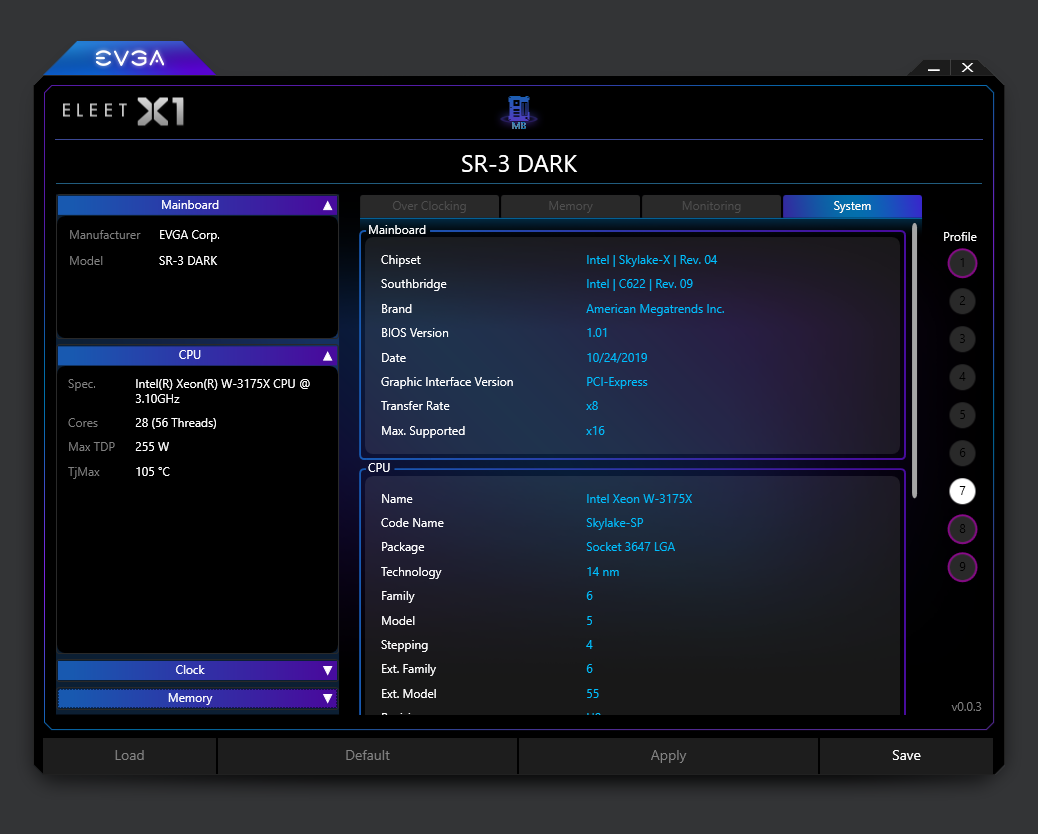 Real-Time Monitoring for System Vitals

Monitor your temperatures and voltages in one location
View detailed system information for your motherboard, CPU, and memory
User-friendly UI Design places all information in a convenient location.
Real-Time Voltage, Frequency, Temperature and fan speed monitoring.
Dynamically set independent voltages and ratios for ultimate control
9 available profiles with assignable hotkey functionality
Supports EVGA W999 SR-3 Dark


( More EVGA products will be supported in the future. )

Windows 10 64-Bit
EVGA ELEET X1 Version History
Version 1.0.0.0
Release: 12/30/2019
Initial release - Please note this version ONLY supports the SR-3 DARK. Additional products will be supported in the future.
Download Links
Download Standalone Version