EVGA Awards Categories
Highly Recommended
TechPowerUp
"Priced at $300 (with additional rebates from time to time), the EVGA GeForce RTX 2060 KO is an excellent choice if you are looking for more performance to drive higher resolutions."
Tech of Tomorrow
"It does run pretty cool, it runs very, very quiet. You can't even hear it at all in the system."
Editors Choice
PCWorld
"The $300 EVGA GeForce RTX 2060 KO delivers everything you need for a kick-ass gaming experience, even ray tracing, and it made some reasonable sacrifices to hit a truly compelling price point—no confusing BIOS upgrades required."
Top Honors
LANOC
"You would expect then that the performance would match the 2060 Founders Edition, but what I found was across the board it was quicker."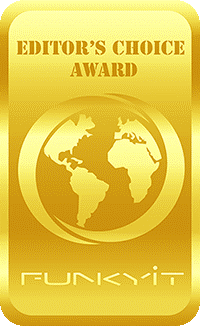 Editors Choice Award
Funky Kit
"EVGA always produces a reliable product and they have once again answered the call and provided us with the EVGA GeForce RTX 2060 KO. This card has a best of any other 2060 and the one of the smallest footprints compared to others in the same price range. You can't go wrong with the purchase of this card."
Editor's Choice
Toms Hardware
"If you're looking for solid 1080p performance at the $300 price point and would like ray tracing capabilities, the EVGA RTX 2060 KO Ultra Gaming should be on the shortlist."