Whether you're knee-deep in the trenches of Battlefield V ™ or soaring through alien skies in Anthem ™, EVGA NVIDIA® GeForce RTX™ delivers the ultimate gaming experience. Triumph over adversity with the new NVIDIA Turing™ GPU architecture and the revolutionary RTX platform. Game on RTX.
For a limited time, purchase a qualifying GeForce RTX 2080 Ti or 2080 graphics card or gaming desktop and get both Battlefield V ™ and Anthem ™. Pick up a qualifying GeForce RTX 2070 or 2060 graphics card or gaming desktop and get your choice of these incredible titles.
*Terms and Conditions apply.
BUY GEFORCE
RTX 2080 TI OR 2080, GET: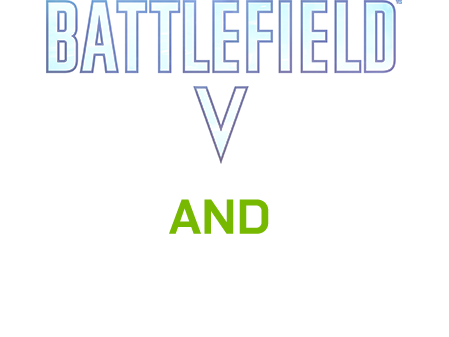 BUY GEFORCE
RTX 2070 OR 2060 , GET: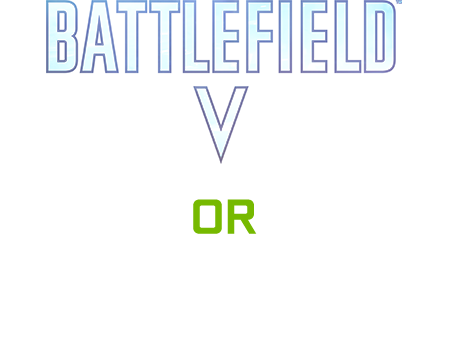 BATTLEFIELD V
WITH GEFORCE RTX
Real-time ray tracing brings cutting-edge, realistic graphics to mankind's greatest conflict. See it in action in our Battlefield V : Official GeForce RTX Trailer.
ANTHEM
WITH GEFORCE RTX
Be one of the first to explore Anthem, an alien planet with hidden powers and a mysterious history.
BUY EVGA GEFORCE RTX GRAPHIC CARD,
GET UP TO TWO GAMES
For a limited time, buy EVGA GeForce RTX 2080 Ti / 2080 graphics card,
get BATTLEFIELD V and ANTHEM.

RTX 2080 Ti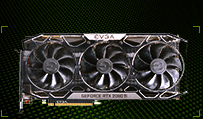 Qualifying Part Numbers
See more RTX 2080 Ti
11G-P4-2487-KR
11G-P4-2383-KR
11G-P4-2382-KR
11G-P4-2281-KR
RTX 2080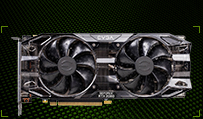 Qualifying Part Numbers
See more RTX 2080
08G-P4-2287-KR
08G-P4-2183-KR
08G-P4-2182-KR
08G-P4-2081-KR
For a limited time, buy EVGA GeForce RTX 2070 / 2060 graphics card,
get BATTLEFIELD V or ANTHEM.
RTX 2070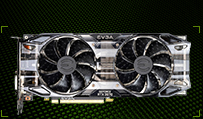 Qualifying Part Numbers
See more RTX 2070
08G-P4-1071-KR
08G-P4-2173-KR
08G-P4-2172-KR
RTX 2060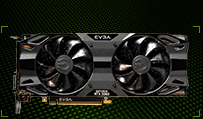 Qualifying Part Numbers
See more RTX 2060
06G-P4-2167-KR
06G-P4-2063-KR
06G-P4-2061-KR
Instruction



Sign in EVGA.com, Register your EVGA Graphic Card with us at EVGA.com.
Once the registration has succeeded, please upload a clear photo of the invoice or receipt and EVGA serial number which is located on the product.
The necessary contents of the photo are as following:
EVGA product sticker(Serial No.), Place Purchased, Date Purchased, Price Paid and etc..
(Important Information: You may upload JPEG, PDF, XPS files no larger than 2 megs.)
After uploaded, please click "Request" button on this promotion page.
After received your request, EVGA will review your invoice or receipt

(awaiting for the review normally takes 5 working days).

Once request approved. Your code will show on this promotion page under the " Collect Your Code" section.
You must redeem your code(s) through NVIDIA GeForce Experience.
6-1. Install your qualified graphics card.
6-2. Update or install the latest version of GeForce Experience (Version 3.16 or higher).
6-3. Open and log in to GeForce Experience.
6-4. Go to the Account drop-down menu in the top-right and select "REDEEM".
6-5. Enter your bundle code from your qualifying bundle purchase.
6-6. Follow the remaining instructions on screen. If applicable, you may be prompted to log in to a digital store account where your game will be received, such as Steam or Origin.
6-6.For troubleshooting help with your NVIDIA code, please visit our FAQ here. If you're still experiencing problems please contact our customer support team.
Valid only for purchases after Jan. 7 ( 06:00 PST ), 2019 to Feb. 25, 2019.
Note



To obtain your code, please complete the instruction point 1-6.
This promotion is only valid for customers who purchase a new eligible product from a retailer located within the countries of Australia and New Zealand, Offer available for a limited time or while supplies last.
Please claim your game code before March 1st, 2019.
EVGA Step-UP program is not eligible for this promotion.
EVGA reserves the right to change the promotion without notice, if any changes please check the promotion page.
---
The promotion is closed.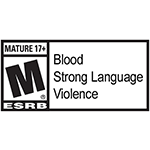 ©2019 NVIDIA Corporation. All rights reserved. NVIDIA, the NVIDIA logo, GeForce RTX, and NVIDIA Turing are trademarks and/or registered trademarks of NVIDIA Corporation in the U.S. and other countries. Other company and product names may be trademarks of the respective companies with which they are associated.
©2019 Electronic Arts Inc., EA, the EA logo, the DICE logo, Battlefield, Battlefield V, and the Battlefield V logo are trademarks of Electronic Arts Inc. NO WEAPON, VEHICLE OR GEAR MANUFACTURER IS AFFILIATED WITH OR HAS SPONSORED OR ENDORSED THIS GAME. Images from in-game engine. Anthem© 2019 Electronic Arts. Developed by Bioware. All rights reserved. Anthem are registered trademarks or trademarks of Electronic Arts. All other trademarks are the property of their respective owners.