Arm yourself against alternate-reality foes with a system powered by NVIDIA® GeForce RTX™. With the revolutionary RTX platform, maximize your performance and visual fidelity with real-time ray tracing and super-powerful AI-processing. Whether you are exploring other dimensions within the mysterious "Oldest House" building in Control, or liberating alternate 1980's Paris in Wolfenstein: Youngblood, GeForce RTX delivers the ultimate gaming experience.
For a limited time, get Wolfenstein: Youngblood and Control with a purchase of a qualifying GeForce RTX 20 Series graphics card.
WOLFENSTEIN®: YOUNGBLOOD™
WITH GEFORCE RTX
BUY AN QUALIFING EVGA GEFORCE RTX GRAPHICS CARD,
GET Control™ and Wolfenstein®: Youngblood™.
GeForce RTX 2080 SUPER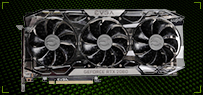 Qualifying Part Numbers
View GeForce RTX 2080 Super Article
08G-P4-3289-KR
08G-P4-3288-KR
08G-P4-3287-KR
08G-P4-3187-KR
08G-P4-3185-KR
08G-P4-3188-KR
08G-P4-3183-KR
08G-P4-3182-KR
08G-P4-3081-KR
GeForce RTX 2070 SUPER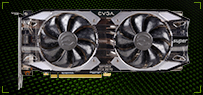 GeForce RTX 2060 SUPER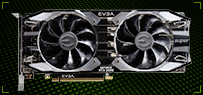 GeForce RTX 2080 Ti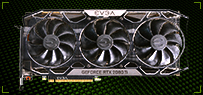 GeForce RTX 2080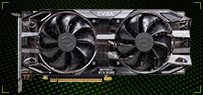 GeForce RTX 2070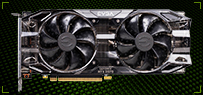 GeForce RTX 2060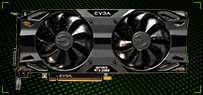 Instruction



Sign in EVGA.com, Register your EVGA Graphic Card with us at EVGA.com.
Once the registration has succeeded, please upload a clear photo of the invoice or receipt and EVGA serial number which is located on the product.
The necessary contents of the photo are as following:
EVGA product sticker(Serial No.), Place Purchased, Date Purchased, Price Paid and etc..
(Important Information: You may upload JPEG, PDF, XPS files no larger than 2 megs.)
After uploaded, please click "Request" button on this promotion page.
After received your request, EVGA will review your invoice or receipt

(awaiting for the review normally takes 5 working days).

Once request approved. Your code will show on this promotion page under the " Collect Your Code" section.
You must redeem your code(s) through NVIDIA GeForce Experience.
6-1. Install your qualified graphics card.
6-2. Update or install the latest version of GeForce Experience
(Version 3.17 or higher, https://www.geforce.com/geforce-experience/download ).
6-3. Open and log in to GeForce Experience.
6-4. Go to the Account drop-down menu in the top-right and select "REDEEM".
6-5. Enter your bundle code from your qualifying bundle purchase.
6-6. Follow the remaining instructions on screen.
6-7. For troubleshooting help with your NVIDIA code, please visit our FAQ here. If you're still experiencing problems please contact our customer support team.
Valid only for purchases after July 9, 2019 to September 16, 2019.
Frequently Asked Questions



Q. Where do I get my promotion code, if I did not buy my graphics card from the EVGA.com online store?
A. Since this is an NVIDIA sponsored promotion, if you purchased your card from a participating retailer, then they would provide you with a promotion code.
Q: I got my promotion code, now what do I do?
A: You will have to redeem your promotion through https://www.nvidia.com/en-us/account/redeem.
Q: I bought two cards for SLI. I was able to redeem one code, but when I enter the second code it says that my card does not qualify.
A: If you bought a second qualifying card, then you must shut down the system, connect the second card as the primary display adapter and submit the code through https://www.nvidia.com/en-us/account/redeem in order to successfully redeem your code. Otherwise, GeForce Experience will reject your claim, due to having already been redeemed once on a qualifying card.
Q: Are there an unlimited number of promotion codes available?
A: No, this offer is available for a limited time or while supplies last.
Note



To obtain your code, please complete the instruction point 1-6.
This promotion is only valid for customers who purchase a new eligible product from a retailer located within the countries of Australia and New Zealand, Offer available for a limited time or while supplies last.
Please claim your game code before Oct. 16, 2019.
EVGA Step-UP program is not eligible for this promotion.
EVGA reserves the right to change the promotion without notice, if any changes please check the promotion page.
---
The promotion is closed.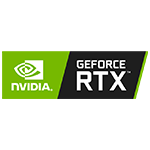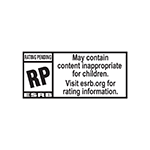 © 2019 NVIDIA Corporation. All rights reserved. NVIDIA, the NVIDIA logo, GeForce RTX, and NVIDIA Turing are trademarks and/or registered trademarks of NVIDIA Corporation in the U.S. and other countries. Other company and product names may be trademarks of the respective companies with which they are associated. Wolfenstein®: Youngblood™ is a fictional story set in an alternate universe in the 1980's. Names, characters, organizations, locations and events are either imaginary or depicted in a fictionalized manner. The story and contents of this game are not intended to and should not be construed in any way to condone, glorify or endorse the beliefs, ideologies, events, actions, persons or behavior of the Nazi regime or to trivialize its war crimes, genocide and other crimes against humanity. © 2019 Bethesda Softworks LLC, a ZeniMax Media company. MachineGames, Arkane, Bethesda, Bethesda Softworks, ZeniMax and related logos are registered trademarks or trademarks of ZeniMax Media Inc. in the U.S. and/or other countries. Wolfenstein, id, id Software, id Tech and related logos are registered trademarks or trademarks of id Software LLC in the U.S. and/or other countries. All Rights Reserved.