Dead by Daylight and Hard Reset Redux are leading a new generation of indie titles with riveting action and unique gameplay. Get in the game with GeForce GTX and experience the best that indie gaming can deliver.

More powerful than any console, the GeForce GTX 950 and 960 deliver advanced technology and exceptional performance as you battle legions of cyborgs or evade an unstoppable serial killer. Now, for a limited time, get either Dead by Daylight or Hard Reset Redux when you buy a new GeForce GTX 950 or 960 graphics card, or a notebook powered by a GeForce GTX 950M or 960M GPU.
Please refer to the "Instruction"
GEFORCE GTX 960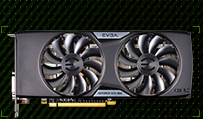 02G-P4-2962-KR
02G-P4-2963-KR
04G-P4-1961-KR
04G-P4-1962-KR
04G-P4-3960-KR
04G-P4-3961-KR
04G-P4-3963-KR
04G-P4-3965-KR
04G-P4-3966-KR
04G-P4-3968-KR
02G-P4-2966-KR
04G-P4-3969-KR
GEFORCE GTX 950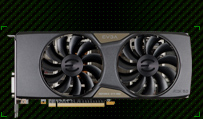 02G-P4-1952-KR
02G-P4-1953-KR
02G-P4-1954-KR
02G-P4-1955-KR
02G-P4-1956-KR
02G-P4-1958-KR
02G-P4-2958-KR
02G-P4-2951-KR
02G-P4-2956-KR
02G-P4-2957-KR
The promotion is closed.
---
Sign in EVGA.com, Register your EVGA Graphic Card with us at EVGA.com
Once the registration is succeed, please upload the purchase invoice or receipt
After uploaded, please click "Request" button on this promotion page
After received your request, EVGA will review your invoice or receipt (awaiting for the review normally takes 1-3 working days)
Once request approved. Your code will show on this promotion page under the " Collect Your Code" section
Go to NVIDIA GEFORCE to claim your game code
Valid only for purchases after August 9th to October 3rd
To obtain your code, please complete the instruction point 1-6.
This promotion is only good for Australia and New Zealand.
Your code will be expired after December 3rd. Please go to NVIDIA GEFORCE to claim your game code before December 3rd.
EVGA upgrade program cannot be requested in combination with this promotion.
EVGA reserves the right to change the promotion without notice, if any changes please check the promotion page.